Developmental and Beta Reading

$3 per 1,000 words
Need a writing partner? Hiring me is like having a story consultant on retainer.

Developmental Beta Read: $3 per 1,000 words (Most popular service.)
Includes heavy developmental editing, some line edits, feedback on the plot and characters, comments throughout your manuscript, and a 2-4 page editorial letter. A Dev Beta is equivalent to 1/3 of a full Developmental Edit. Average read is 5-10 days.


Full Dev Edit: $varies
Multiple passes of my Developmental Beta are equivalent to a Full Dev Edit.
Final drafts will only need two passes. Early drafts will require three. So the cost is $6-$9 per thousand words depending on how many passes I do.
Added benefit of breaking it up like this is that you can do line edits or rewriting in between passes.
How I work:

I'm big on actionable critique. I don't tell you that something is bad, I figure out why it isn't working and show you where to fix it.

Often when a scene doesn't work it's because the pacing doesn't match the tone, or narrative focus is in the wrong place, no motivation, stilted dialog, a million little variables. We don't scrap the chapter. We make it work.

That's my strength, but the formula changes depending on the book. (Oh and I have a four year degree in poetry, so my line-edits can be a little intense.) I get really into my authors' books. I follow their releases and cheer them on. Need help with covers and publishing? I might be able to point you in the right direction.

Drop me a line if you have any questions.

Powered by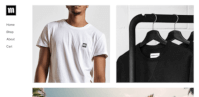 Create your own unique website with customizable templates.